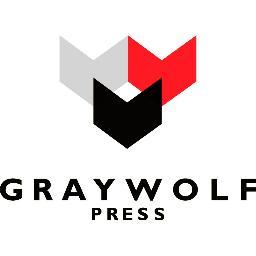 Graywolf Press! We've looked at some great small presses recently (including the smokin' hot Kaya Press and the medieval throwbacks over at Tiny TOE). Soho Press made me want to buy a bundle of international crime fiction for everyone I know.
But Graywolf… ah, Graywolf makes me want to move to Minnesota! You know Minnesota – the land of Charlie Brown's wintry desolation, and Prince's purple splash of cool, and all those sneaky-good writers holed up for the winter in their snowed-in lakeside cabins. And Graywolf, drawing on that literary spirit and bringing out title after title from authors we all should be reading. Not the titans of bestsellerdom but some of the most thoughtful and respected writers around, able to write interesting things because a nonprofit publisher like Graywolf is helping them to get out the news.
Do I need to run through the list? Well, why not? Graywolf authors include the extraordinary Charles Baxter (who once made a secret cameo appearance on this blog), Sven Birkerts, Elizabeth Alexander, Robert Boswell, Tess Gallagher, Tony Hoagland, Jane Kenyon, William Kittredge, Carl Phillips, Mark Doty, Alyson Hagy… and many, many others. As you can see, they actually publish poetry. Their catalog is like antimatter to an airport bookstore.
Graywolf is the sort of press where, when you learn that they published a book of poetry that won the 2013 National Book Award, you aren't surprised at all. You just shake your head and say, "Well, of course they did."
Where to start? If you love writing, or if you love a writer, I'd start with one of Charles Baxter's contemplative gems, either Burning Down the House: Essays on Fiction or The Art of Subtext: Beyond Plot. For poetry fans I'd recommend Elizabeth Alexander if you haven't already enjoyed her works.
But really, the best thing to do is probably just head to the site and roam around… because if Graywolf stands for anything, it's the spirit of discovery!